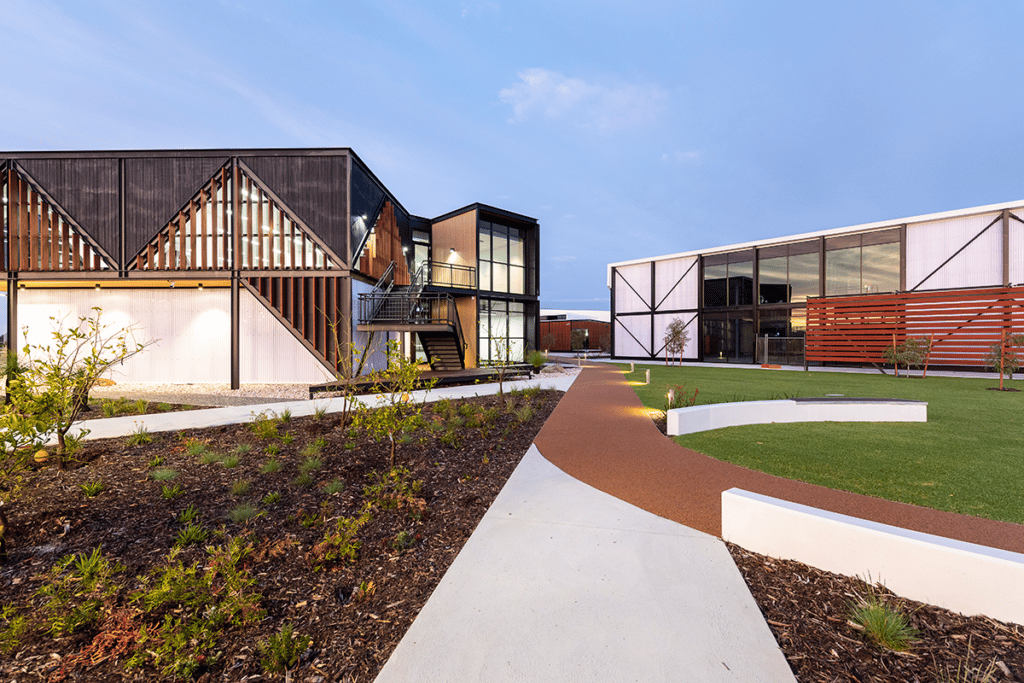 The Shire of Murray's Food Innovation Precinct Western Australia (FIPWA) was awarded an honourable mention in the Productivity Through Infrastructure category at the 2023 National Awards for Local Government.
Shire of Murray Chief Executive Officer, Dean Unsworth said the awards are a celebration of local government achievements in Australia.
"The National Awards for Local Government highlight initiatives that are innovative, make a difference to their local communities, display excellence, and have outcomes that are replicable across the country," said Mr Unsworth.
"In a competitive category with 13 finalists, FIPWA came second only to Melton City Council's Integrated Transport Prospectus. It is fantastic for our Shire to be recognised so highly among our peers."
FIPWA is a state-of-the-art facility fostering industry innovation to drive business growth, develop new products and exports, and transform Western Australia's food and beverage manufacturing industry.
FIPWA's General Manager, Dr Christopher Vas, said the Precinct is at the leading edge of food science, technology, and food manufacturing at global standards.
"Our state-of-the-art facility is enhancing WA's specialisation in the agrifoodsector. With research, development and innovation services on offer that will connect businesses to food technology and manufacturing capabilities within the Precinct, FIPWA is playing a vital role to support agrifood businesses in their scale up journey that will ultimately see more food and beverage product developed in WA and exported," said Dr Vas.
"Being recognised at the National Awards for Local Government is a thrill for our team as we work to deliver a special facility for not just the Murray, but indeed the state."
View more information about the awards, and winners and honourable mentions in the awards brochure click below.